NGC 1499 (California nebula):

HII (ionized) region in H-Alpha
[Scale: 1.85"/pixel]
Constellations: Perseus
in Tabula RA: 04h 00m
..
Dec: +30° 00' -
FOV: 0,75° x 1,1°
--

New Image with reflector Flat Field Camera F= 760mm
f/4.0 & ccd SBIG ST-10XME
Click on a thumbnail images to see a larger view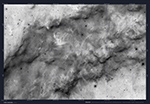 The next photo will be on the Tabula 02h 30m Dec: +30°00' & it will concern: M 34 with telephoto Nikon 300mm f/2,8 and CCD SBIG ST-10XME
Last update of the WebSite:

December 16, 2018
Note sul Copyright © :
L'intero contenuto di Al di là della Luna è tutelato dalle leggi che regolano il diritto d'autore, pertanto è vietata la riproduzione di qualunque parte di questo sito web (immagini e testi) senza esplicito consenso da parte dell'autore. Qualsiasi forma di riproduzione non autorizzata è perseguibile via legale secondo il Titolo IX del Libro Quinto del codice civile italiano e dalla legge 22 aprile 1941, n. 633 (e il successivo regolamento applicativo, il regio decreto 18 maggio 1942, n. 1369).

If you find this pages useful and interessating, feel free to help me continue to inform the entire community of amateur astronomers: make a free donation!